To be clear, this threshold has become the standard threshold test for the Europe's mainstream insurers. And, as reported in the Financial Review on Thursday, that is going to mean that Adani Australia will likely need to find new coverage for the Abbot Point coal terminal, which is currently protected by the giant French general insurer, Axa.
So that is all good or bad, depending on where you sit on the coal fence, right?
Well, yes and no, again, depending on where you sit.
First of all, from what we understand, Adani already has the insurance coverage it needs to get on with the things that need doing, like building a 200km spur-line that will link its coal mine to the Central Queensland Coal Network and preparing the Carmichael site for the big hole digging ahead.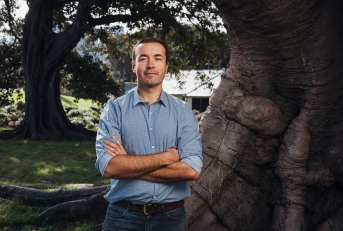 But second, more broadly, the list of un-insurers in Europe is long and rich but by no means is the blockade universal. Some European doors remain open while the insurers in the US and Asia have so far refused the invitation to join the anti-coal crusade.
"The likes of Zurich, SwissRe, AXA and others, all of them have made ideological and political decisions," one leading Australian miner told us on Thursday. "But other Europeans like HDI Global [from Germany] have said it is not their role to opine on these matters and they will continue to offer insurance products in the coal and fossil fuels sector.
"And there is still plenty of insurance capacity in the Asian market, which is objectively a market that understands coal better these days than Europe. Lots of companies have been moving in that direction, including us," our source said.
Anti-coal campaigning
In a spiky response to being used as a pre-Christmas advertising tool by Market Forces, Adani noted that its insurance relationships would remain commercial-in-confidence but said it currently owned appropriate coverage and it would continue to "get on with creating jobs and the economic benefits associated with the Carmichael Mine and Rail Project".
Adani linked the Market Forces pitch to the Greenpeace-led "Unfriend Coal" campaign that early last year began targeting the major European insurers that had already dropped coal as an asset class from their equity investment mandates.
"Market Forces is closely aligned to the Sunrise Project, the foreign-funded activist group that is central to anti-coal campaigning in Australia," Adani claimed. "The Sunrise Project receives undisclosed donations from US-based charities," Adani's statement said.
We have dealt with the Sunrise Project and its ambitious forbears in anti-coal over many years now. While we disagree with their mission, there is nothing at all sinister in the fact that their financial supporters included a cohort of highly credentialled US charitable foundations like the Sander Foundation, the Flora Foundation, the Growald Family Fund, Tilia Fund and Tempest Advisory.
A quick skip through the Sunrise Project website reveals a business run by contented and determined zealots who command a comparatively sturdy income. The Project raised $8.6 million in 2017, investing $4 million of that in supporting other people's campaign and $1.69 on internal projects. It finished the year with its biggest ever surprise of $2.1 million.
The Project's 2017 annual report reveals proudly that it was "among the founding members of the Stop Adani Alliance, whose aims stretch from stopping the Carmichael mine, rail and port project to securing a "ban on new coal mines and expansion in Australia" and putting an end to fossil fuel subsidies.
In his introduction to the annual report, The Project's executive director John Hepburn, observes:
"Unfortunately, the power of the coal lobby and the failures of our political leaders mean that there are still proposals to massively expand coal exports.
"Foremost among these is the massive proposed Adani Carmichael coal mine which, if built, would open up the vast thermal coal reserves of the Galilee Basin. In addition to the Galilee mines, there are over 40 additional smaller proposed mines and expansions. These have a combined capacity of 500 million tonnes of coal per annum which, if burned, would produce 1.2 billion tonnes of greenhouse pollution per annum."
No need to dramatically increase output
And there is where we start to have problems with The Project. These numbers are a deliberate distortion. Australia is on track to export 202 million tonnes of thermal coal in 2018. That volume is equivalent to about 20 per cent of the global seaborne demand. And the local coal industry does not have any active plans that would see its volumes and market share more than double.
Why not?
Well, because it would be thoroughly self-destructive because our trading world simply doesn't want or need that sort of up-step in output. Indeed, according to Australia's official forecaster, the Office of the Chief Economist (OCE) demand for coal will peak through calendar 2018 and fall by about 1 per cent over each of the next two years.
The OCE's December Minerals and Energy Quarterly, published on Friday, reveals a thermal coal market that is largely in demand and supply balance but that is increasing discriminating. Prices for higher-quality coals like the best that Australia produces have been unexpectedly strong through 2018. The result is that thermal coal is expected to generate record export earnings of $26 billion this financial year, a full $3 billion up on the previous year.
That our thermal-powered region might be prepared to pay a premium for the better-quality Australian coals should be received as a positive. It means more efficient generation and a reduction of the unpleasant byproduct chemicals and heavy particulates.
The OCE expects "modest production" growth in thermal through to 2020 when a nation of coal miners will feed 209mt to thermal power stations across our region. And new volumes beyond that, which include the possible Carmichael tonnes, will likely result from opening new markets and achieving increased market share.
But everything that happens in thermal coal will be incremental. To present otherwise is delusion or distortion.
Now, as usual, the latest OCE quarterly lands heavy with illuminating data points and tidbits.
For example, this time last year the race to be the leading commodity export by value ended up being a tie between iron ore and coal, which each earned $61 billion in sales.
Step forward a year and coal has taken a decisive lead on the back of very strong pricing for both metallurgical and thermal coal classes.
By the financial year end, the OCE expects Australia to have exported a record $41 billion worth of metcoal and a record $26 billion of the thermal product that the likes of The Sunrise Project so fear and loath.
Meanwhile the star of the past decade or so, iron ore, is in something of a retreat, on a revenue measure at least. While prices have held stronger for longer than the official forecaster predicted, iron ore revenues are expected to slip from the $61 billion range of 2017-18 to $60.3 billion over the 2018-19 financial year.
Mind you, that forecast represents an "upwards revision" that has added $3 billion to the likely value of the iron ore sector's 2018-19 exports. That, as we have already noted, is because prices have been stronger than the OCE boffins had anticipated and the Australian dollar has, on occasion, been rather weaker, than modelled.