Labor and the crossbench wanted to vote on a symbolic motion supporting a royal commission into care for Australians with a disability.
The overtures went unrequited, with the Coalition filibustering as long as it could, taking the chance to hammer Labor over its support for a bill to speed up medical evacuations for asylum seekers held in offshore detention.
After question time ran past its usual cut-off, Opposition Leader Bill Shorten knew he was being set up.
The government wanted to keep talking until the end of the sitting day.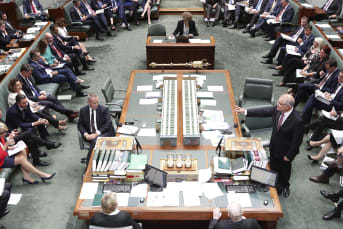 "Can the Prime Minister confirm that he's decided that today's question time will continue longer than any other day in the 45th Parliament in order to prevent the house from voting on a royal commission into abuse of people with disabilities?" Mr Shorten inquired.
Prime Minister Scott Morrison feigned surprise.
"What a declaration of surrender from the leader of the Labor Party," he said.
"When has the Leader of the Opposition ever wanted to shut down question time when you've got a government that is happy to stand here and be questioned on our record, questioned on our achievements?"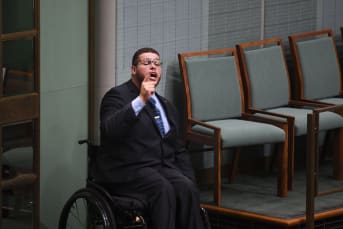 Already disrupted by a climate change protest from the public galleries, the debate featured a rare interjection from a member of the Upper House.
Before it ended at 150 minutes, Greens senator Jordon​ Steele-John yelled from the edge of the House of Representatives chamber.
"Call a vote! Do the right thing by the people of Australia and call a vote," he said, earning a rebuke by Speaker Tony Smith.
Scripture says love always protects, always trusts, always hopes, always perseveres.
Love never fails.
Could we say the same for politics?