"I always knew the boat was high quality and very safe, so it doesn't really surprise me that it's still floating."
Sunderland had to be rescued in June, 2010 after suffering a series of knockdowns in high winds about 3200km off the Western Australian coast.
She had begun her circumnavigation in January that year from Marina del Rey in California, attempting to become the youngest person to complete the journey solo, non-stop and unassisted.
But she was forced to stop soon after in Mexico because of problems with her solar panels and other issues.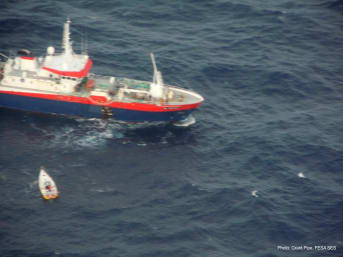 She began a second attempt at the journey in February but was forced to stop again in March, this time at Cape Town in South Africa because of more mechanical issues. By that time Australian 16-year-old Jessica Watson was well on her way to setting a fresh record as the youngest to sail round the world non-stop.
Sunderland announced she would continue, but the attempt would no longer be non-stop.
However, on June 10 Wild Eyes was overturned and she was forced to set off two emergency beacons.
In her book, Sunderland said she was knocked out briefly as her boat was capsized by a "massive wave".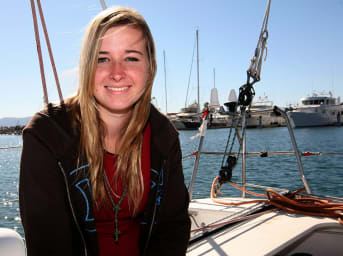 "I woke up lying on the roof with things falling on top of me. The engine box cover, the floorboard, the tea kettle, my toolbag, loose tools that I had just been using – all hitting me in the chest, legs, face," she wrote. "The sea had turned Wild Eyes upside down."
A major search and rescue operation was coordinated by Australian authorities with a French fishing vessel eventually coming to her aid.
Her father Laurence Sunderland told the ABC on Wednesday that while Wild Eyes was very special to his family and they would love to see it one more time, they had all moved on.
"It's incredible to be put back in that time, when this was such a big, massive part of our lives, almost the world stood still waiting to hear if Abigail had been rescued – it could have gone differently," he said.
AAP